« Back to Staff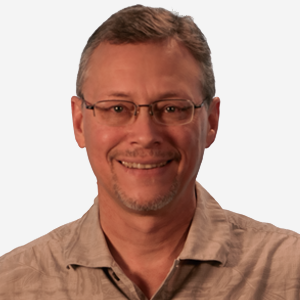 Greg Montague
Senior Pastor
office: 913-681-5100 x 2301
Who: Married to Laurie for 32 years and the father of two grown sons, Joseph and Joshua. I enjoy camping, hiking, traveling, and pretty much all things outdoors! I'm grateful for family, lots of friends, our beloved yellow lab, Sam, SouthWoods, and Jesus.
What: Pastor of SouthWoods' Christian Church, President of the Christian Evangelizing Association of Kansas, and a member of a couple of other national and international ministry/missions boards.
Where: I was born in Kansas City, but was raised in Tulsa, Oklahoma. After graduating from Cincinnati Christian University with a degree in Christian Ministries, I served for four years as an Associate Pastor on the staff of Kingsway Christian Church in Indianapolis, Indiana, prior to moving to Overland Park, Kansas.
When: In 1989, my wife, Laurie, and I moved to Overland Park to launch a new church called SouthWoods Christian Church. We're grateful to the Christian Evangelizing Association of Kansas for their vision, faith in us, and financial support during the early years. Since then, it's been a joy and privilege to serve this part of God's flock and watch Him touch the lives of thousands of people and families through this congregation.
Why: Jesus loves people and has called me to introduce them to Him and equip them to live out His values and ways in this generation.
My Favorite Verse(s): Ephesians 3:16–21 (NLT)
16 I pray that from his glorious, unlimited resources he will empower you with inner strength through his Spirit. 17 Then Christ will make his home in your hearts as you trust in him. Your roots will grow down into God's love and keep you strong. 18 And may you have the power to understand, as all God's people should, how wide, how long, how high, and how deep his love is. 19 May you experience the love of Christ, though it is too great to understand fully. Then you will be made complete with all the fullness of life and power that comes from God. 20 Now all glory to God, who is able, through his mighty power at work within us, to accomplish infinitely more than we might ask or think. 21 Glory to him in the church and in Christ Jesus through all generations forever and ever! Amen.