« Back to Staff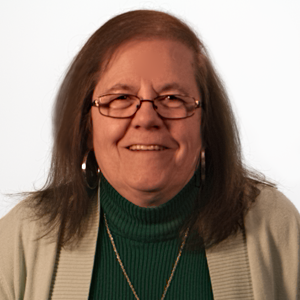 Jackie Rogers
Administrative/Pastoral Assistant
office: 913-681-5100 x 2300
Who: Wife of Mike for 33 years. The mother of 4 grown children and the happy grandmother of 3 granddaughters, 2 grandsons and 1 great-granddaughter.
What: Administrative/Pastoral Assistant to the staff and family of SouthWoods.
Where: Born and raised in Kansas City.
When: I joined the staff in July of 1999 and have been attending SouthWoods since 1992.
Why: I love people and working with children. I feel that our SouthWoods family is part of my family. I have enjoyed being a partner with parents for over 25 years. I have watched our children grow into amazing adults with families of their own. I still love being with our little ones and seeing our preschool kids.
My Favorite Verse: "Create in me a clean heart, O God, and renew a steadfast spirit within me". Psalms 51: 10