« Back to Staff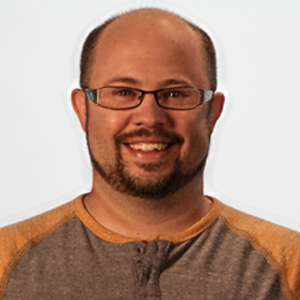 Cody Shepherd
Director of Student Ministries
office: 913-681-5100 x 2303
Who: Married to Erin and the dad of 2 boys, Jonathan and Judah.
What: Director of Student Ministries (Grades 6-12)
Where: I am originally from Husker-land Baby!....Central Nebraska. I spent 13 years in parts of Kansas and 6 1/2 years n Lexington, Kentucky.
When: My family and I started at SouthWoods in the fall of 2013. I have been in student ministry since 2003.
Why: Growing up a preacher's kid the last thing I wanted to be was a minister. After helping out at camps and seeing students lives change I felt a very strong call to student ministry. I love seeing students fall in love with Jesus and step out and serve Him during some of the most challenging and identity defining times of their lives.
My Favorite Verse: Since I was 17 years old my life verse has been "Even though I am a free man with no master, I have become a slave to all people to bring many to Christ." 1 Corinthians 9:19