Spring Womens Retreat - Simulcast with Priscilla Shirer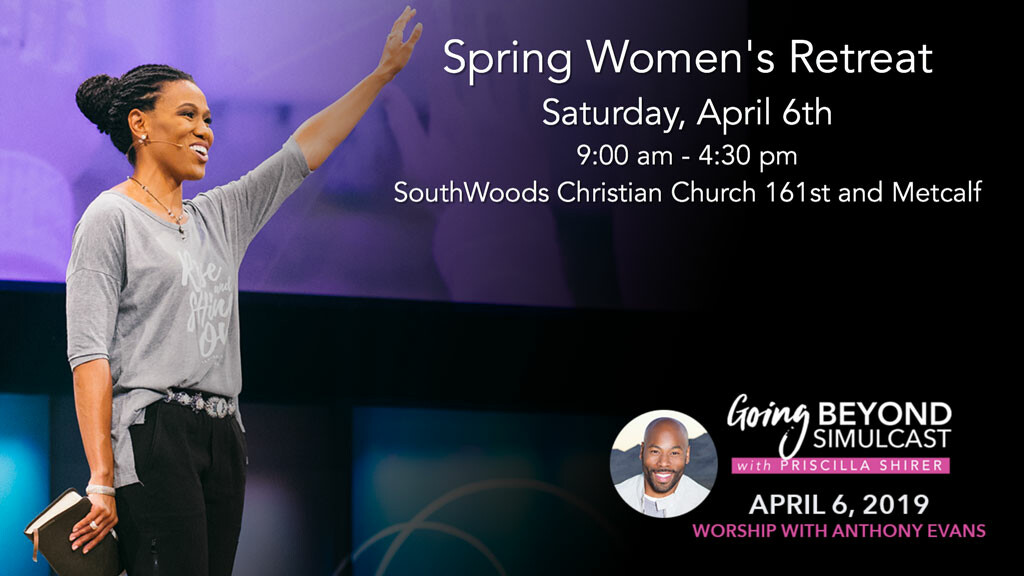 Saturday, April 06, 2019, 9:00 AM - 4:30 PM
Join us for a Spring Women's Retreat for the simulcast with Priscilla Shirer.
Women's Retreat with Priscilla Shirer – April 6th (9:00-4:30)
This is a big deal and you won't want to miss it! We're hosting a LIVE simulcast with Priscilla and her brother, Anthony on April 6th right here at SouthWoods! Please plan to come and bring a friends. PLEASE register here so we have plenty of seats, books and lunch ready for you to have a beautiful day! It costs only $20.00 payable at the door on Saturday,April 6th.