Summer's End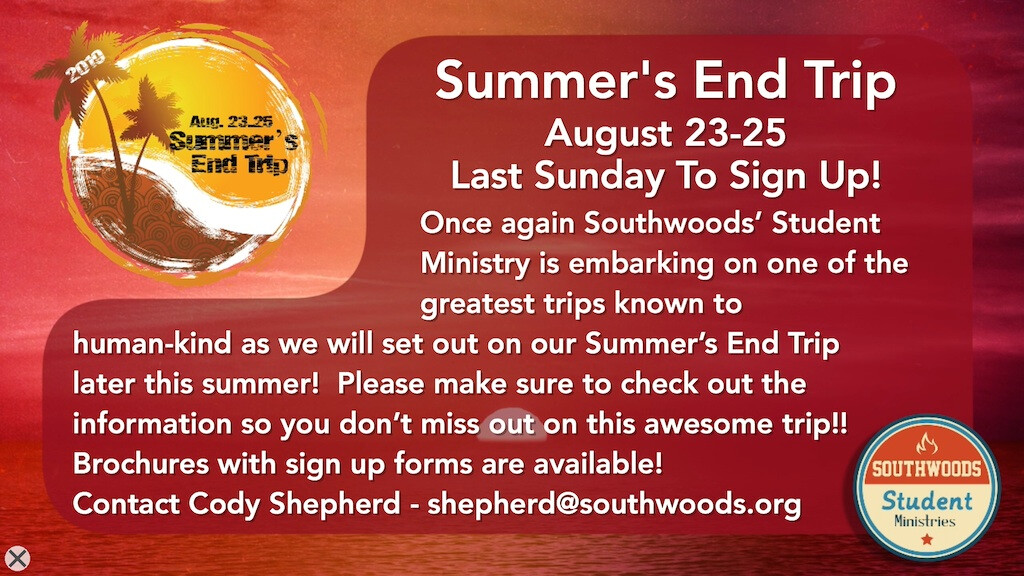 Friday, August 23, 2019, 5:00 PM - Sunday, August 25, 2019, 3:00 PM
Calling all middle and high school students and your friends!
Sign up NOW and join in at Summer's End! Once again Southwoods' Student Ministry is embarking on one of the greatest trips known to human-kind as we will set out on our Summer's End Trip on August 23rd!

Please make sure to check out the information so you don't miss out on this awesome trip!! Brochures with sign up forms are available!