Refuge....Wednesday Evenings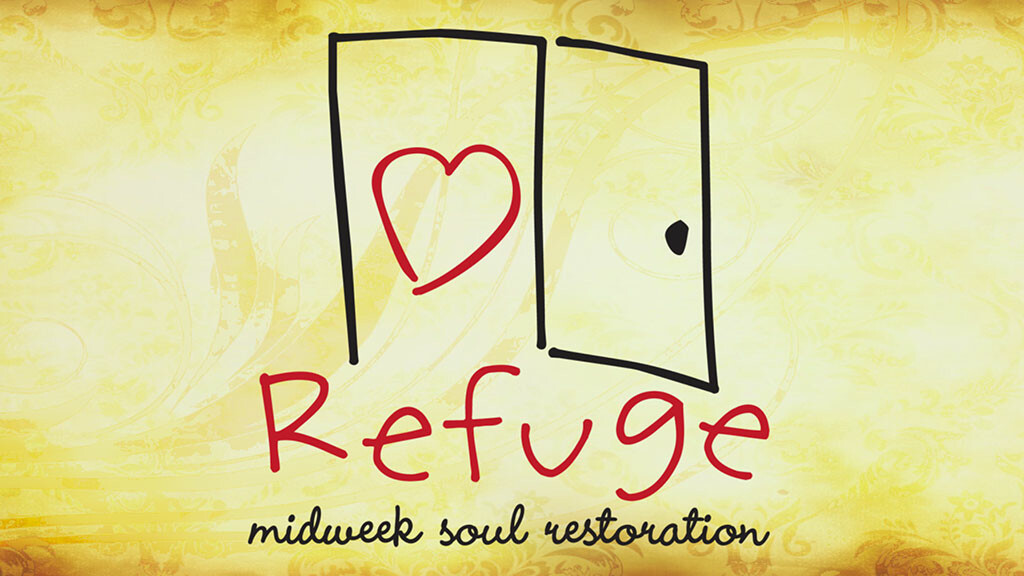 Every Wednesday, from 04/04/2018 to 04/25/2018, 7:00 PM - 8:30 PM
Wednesdays at SouthWoods beginning on April 4th…...
Refuge is our midweek service designed to bring you closer to God and one another through worship and teaching.

CLASSES FOR ADULTS!
Coming Soon... Part 2
Natural disasters, political turmoil, rumors of war… If you'd like to understand what's going on in our world, join Greg Montague as he leads you through a discussion regarding biblical prophecy and current events.
Tell Someone-You Can Share the Good News
We all have people in our lives with whom we'd like to do a better job of sharing our faith. In this 4 week study, we'll discuss why, when and how to effectively tell others about the Goods News. Join Laurie Montague as work through this study together.
Practicing Sabbath
What would it be like to have 24 hours every week for complete rest? How would your life improve if you had time to relax, recharge, and restore your soul? Sabbath is God's gift to each of us, a precious time set apart from the other six days of the week. Join Sonya Wright as we discuss practical ways to incorporate Sabbath into our lives.
WILDWOODS....HOW WE GOT THE BIBLE!
Join us as we become treasure hunters and dig for riches where we will search to find out where the Bible came from, how it looked in ancient times, and why it is perfect, true and eternal!
STUDENTS....CHOOSE WISELY - NAVIGATING YOUR LIFE WITH JESUS
Wisdom In Our Decisions...
By exploring Solomon's life, we'll uncover the differences between wise and poor decisions and reveal how Jesus can take a bad decision and redeem it.
Choosing To Reconcile....
We'll ponder their past and future choices, consider the role of self-interest vs. selflessness in their choices, and discover how they can promote reconciliation through their everyday decisions.
Learning To Discern.....
We'll explore the difference between essentials and non-essentials in their pursuit of Jesus. We'll discern things that are simply differences of opinion, rather than central truths about Jesus and the Christian life.
Which Way To Go?.....
We'll go on a journey into their choices and commitments. We'll ask them to consider who they say Jesus is, and how that affects the major "crossroads" decision in their lives.