We think you'll find the Children's Ministry a valuable complement to your parental spiritual instruction. While parents enjoy our main worship service, your children can connect with God in a ministry that is age-appropriate and safe. SouthWoods Kids is our program for children from birth through 3rd grade. Classes coincide with our adult service at 10:00am.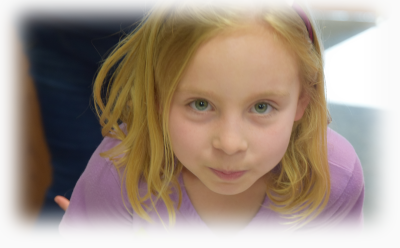 For 4th and 5th graders, we offer Club 45 at 10:00am during the school year.
If you have any questions about SouthWoods Children's Ministry, please contact our Children's Ministry Director.
Early Childhood – Birth to Pre-K
At SouthWoods, we don't believe that our little ones are just the church of the future, we believe that they are the church of today! That's why we call it Children's Ministry instead of child care. Each week, your baby and children will be greeted by loving and capable volunteers. Our desire in the Early Childhood areas is to partner with parents in laying that spiritual foundation that will last a lifetime.

Our nursery, toddler and preschool classrooms are located in the SouthWoods Kids area and are fun, safe and full of age appropriate ways for your children to connect with God. We take great care in screening our volunteers and designing classrooms so our youngest church members (and their parents) feel totally comfortable spending time in God's house.
SouthWoods Kids

More people accept Christ when they are in grade school than at any other age. For that reason, we make sure that kids enjoy being at church and that we teach in a way that they'll understand.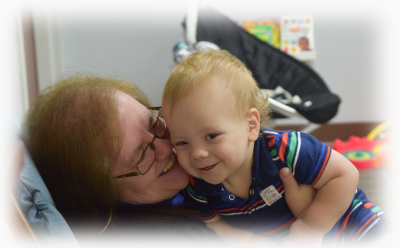 Our K – 3rd grade program teaches kids about worship and the Bible through music, skits, games, life application messages and multimedia. They meet in the main SouthWoods Kids area.
Club 45
Club 45 is our ministry for 4th and 5th grades and is happening on Sunday mornings at 10:00 a.m. Drop your kids off in the SouthWoods Kids area. They'll play games, do crafts, hang with friends, participate in worship and then go to their own classroom to dig deeper into God's word. They will meet parents back in the SouthWoods Kids area after our adult worship service has ended.
What to expect:
Upon arrival, you will check in your children at the Check-in Kiosk, print out a name tag and bar code label, then proceed to the designated classroom for your child. When worship service is over, simply return to the SouthWoods kiosk with your bar code to check out . Then proceed to the classroom to pick up your child. Volunteers are available to answer any questions that you have.
Please check the Events Calendar for information about Children's Ministry Service Opportunities and Events.