Passover Seder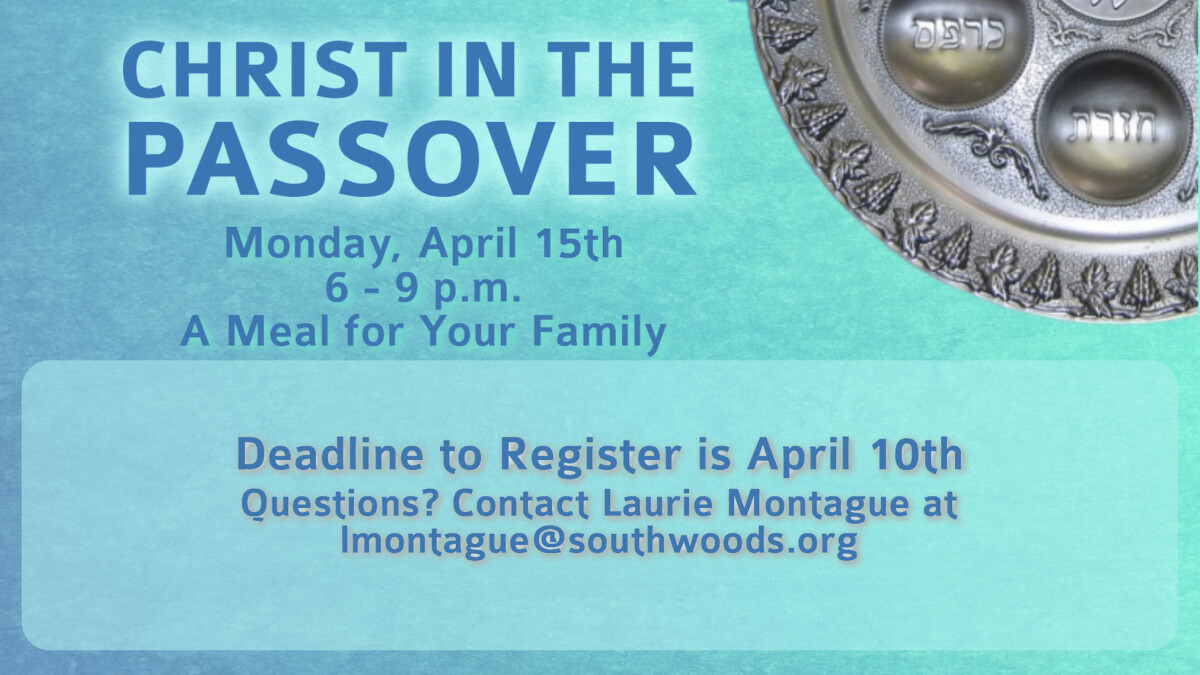 Monday, April 15, 2019, 6:00 PM - 9:00 PM
We will celebrate the Passover together on April 15th with Brent Avery.
What is it?
Seder is the traditional Passover Week Dinner celebrated by the Hebrews since the Exodus. It is a Feast to the Lord celebrating deliverance and freedom! We've chosen to celebrate the Passover Feast this year in the same way. We'll come together to remember God's great deliverance of His chosen people and to celebrate our great deliverance from the bondage of sin and death through Yeshua – Jesus Christ. He is our Salvation and our Passover Lamb! Join Brent Avery of Maranatha Evangelistic Ministries as he leads us in a dynamic evening for your whole family (elementary age & older).
Are Reservations Required?
Yes. You can purchase tickets at the information table today. You can also reserve seats by calling the church office (913.681.5100) or register online at www.southwoods.org. This is a full meal.
How Much Does it Cost?
$10.00 per individual or $40.00 per family.
Deadline to Register is April 10th
Questions? Contact Laurie Montague at
Mark your calendars and plan to be a part of this Feast established by God for His people.