Refuge - Focus On Our Families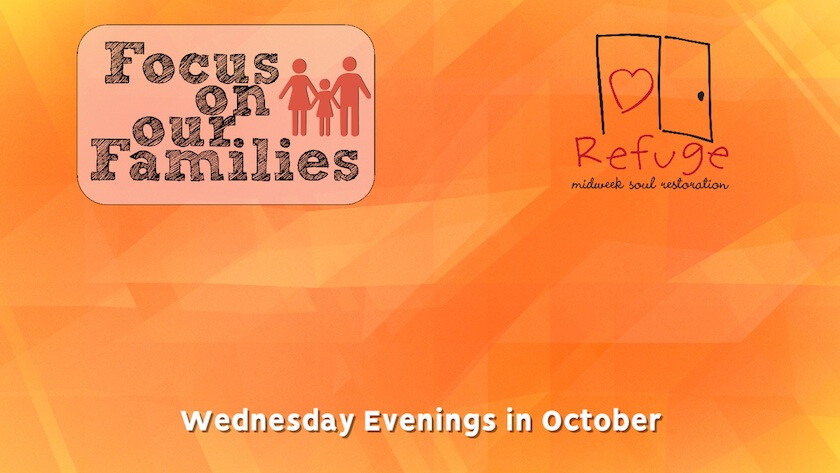 Every Wednesday, from 10/02/2019 to 10/30/2019, 7:00 PM - 8:30 PM
Join us on Wednesdays in October as we "Focus On Our Families".

Creating a Legacy....Cody and Krysten will lead us in a class on parenting. Your influence and the path you're marking out for your child will have an effect on your grandchildren, your great-grandchildren, and your great-great-grandchildren. Want to make sure you are plotting the right course for them? Join us as we take a look at how to intentionally direct your children toward God and a life of of following Him.
Love & Respect.....Mark and Teresa Perrin will bring us the "The Love She Most Desires and The Respect He Desperately Needs." Researchers and counselors affirm it and the Bible teaches it - love best motivates a woman and respect most powerfully motivates a man! Today you and your spouse can start fresh in your marriage! This class is for everyone...if you're in a marital crisis, just wanting to stay happily married or somewhere in between. Join Mark and Teresa as they lead you through this dynamic DVD study and discussion by Dr. Eggerichs.
There will be programs for children infants through 5th grade.