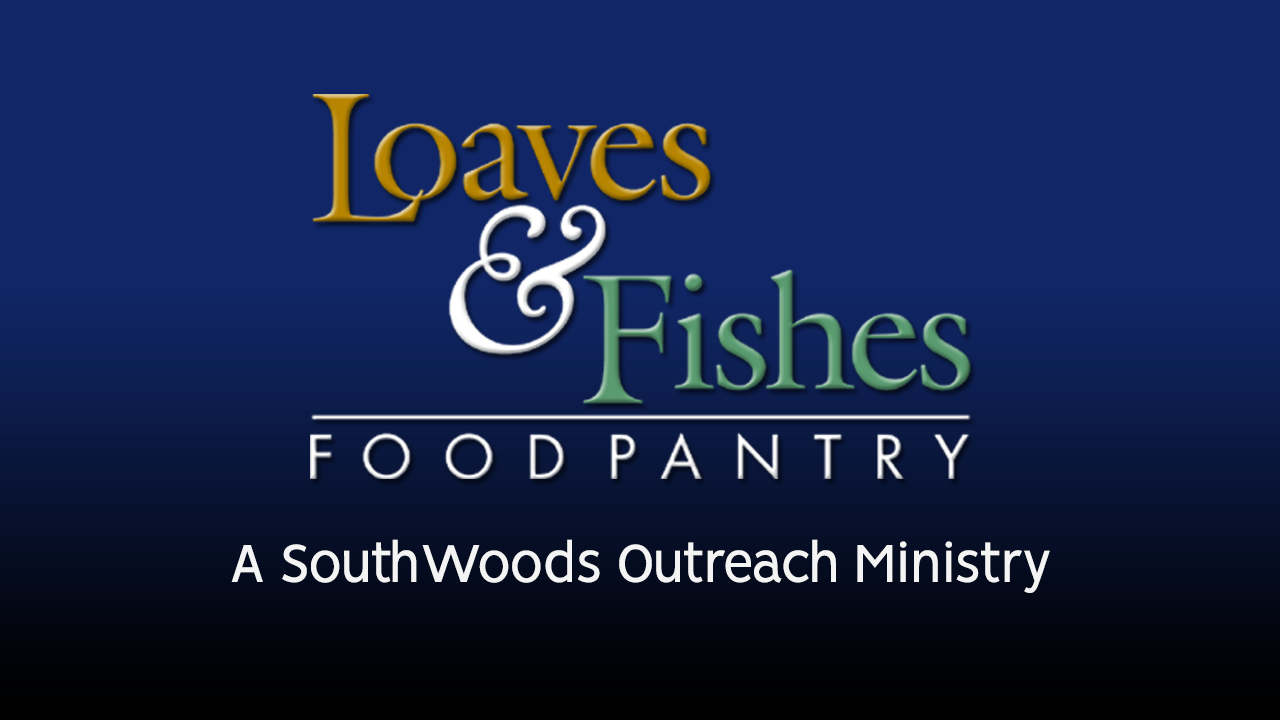 OPEN THIRD SATURDAY EACH MONTH FROM 10AM - NOON.

The Loaves & Fishes Food Pantry helps provide food for families within our congregation and the surrounding community who are experiencing temporary financially difficult times. There are no qualifications and no income information is required. We only request proof of identity (driver's license or other ID). No appointment is required.

Who are we?
Our #1 priority is to serve the members of our congregation and any of their relatives, friends or acquaintances. If you or someone you know is going through difficult financial times or have a job loss and could use the food pantry ministry we want to help. We also serve the surrounding community, including Southern Johnson and Northern Miami counties (loosely bounded by I-435 on the north, Louisburg on the south, Olathe on the west and State Line on the east.)
Where are we located?
The pantry is located at 7201 W. 161st Street - just west of our main building. If you are a SouthWoods attender, you may contact Jackie Rogers at the church office, 913-681-5105 and we will provide food and spiritual support in an anonymous and respectful manner.
Our mission is to come along side those in need to provide food and spiritual support.